Boat, RV, and Camper Indoor Storage in the Rice Lake - Chetek Area

Indoor Boat Storage
Store your fishing boat, pontoon, jet ski, and sailboat in the the off-season.

Indoor RV Storage
Store of your RV, fifth wheel, travel trailer, or motorhome out of the elements.

Indoor Camper Storage
Protect your camper from the sun, rain, and snow when you're not enjoying it.
Secure, Affordable Storage
Our buildings were engineered and constructed for the sole purpose of storing big toys. Huge doors allow us to safely maneuver your boat, RV, or camper around inside our 16′ high facility.
Commercial-grade 15,000 sq ft storage facility
Licensed as a public warehouse with the state of Wisconsin
Bonded and fully insured
Family owned and operated
Protected with video security
Controlled building access
Excellent customer service
Very reasonable prices
Convenient location just off of Cty Rd D in Chetek (2.5 miles off US hwy 53)
Request Indoor Storage Today
Are you looking for affordable indoor storage for your boat, RV, camper, or other recreational vehicle? Our storage facility may be the perfect solution for you.
Contact Us Now

Winter Storage Rates
---
$125 per month
---
Pay for six months up front, get a month free!
---
Six month minimum
(October - May)
---
Boat, campers, and RV owners are responsible for performing winterization.

Summer Storage Rates
---
$125 per month
Boats, RVs, and Campers
---
$20/sled per month
Trailered Snowmobiles
---
$3/foot per month
Ice Houses (All units measured total overall length.)
---
Three month minimum
(June - August)
---
Come and go as you please. Free up your driveway and yard space while protecting our investment from the weather.

Year-Round Storage Rates
---
$3 per foot, per month
---
Pay for 11 months up front, get two month free!
---
Outdoor storage is also available for $40 per month, parked on 10'x40' gravel pad.
---
Perfect if you don't want your boat or camper parked on the street or taking up valuable space in your driveway all summer.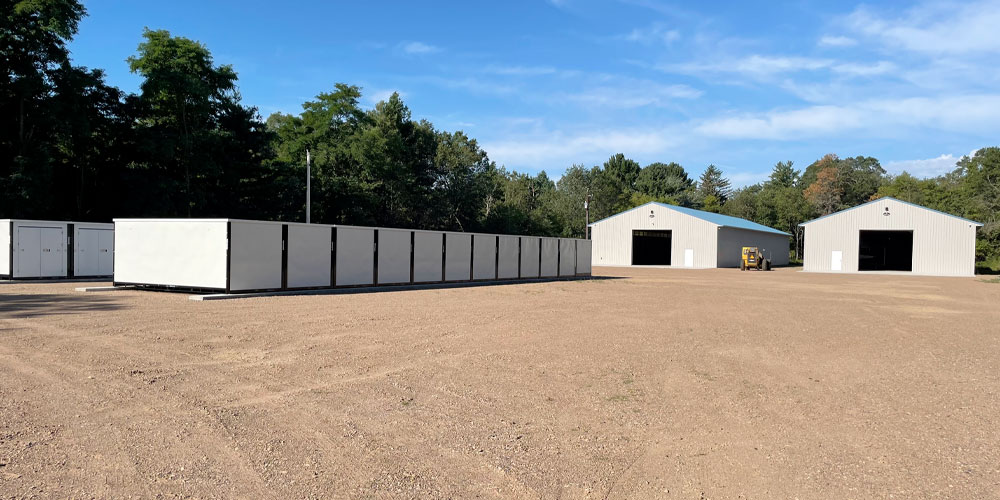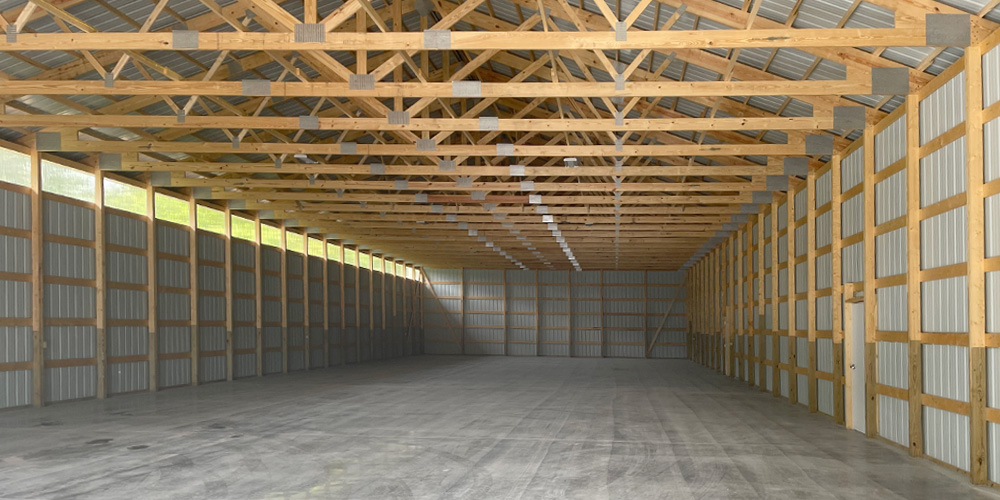 NEW! Mini-Storage Units
Rent your own personal mini-storage container unit. Universal Storage Containers has been voted as the Inside Self-Storage® Best of Business – Best Self-Storage Container for the 11th year in a row. This prestigious honor is due to their mini-storage units being a well-engineered product in the mini-storage unit industry.
Heavy-duty all steel construction with venting for airflow
Double swing doors with t-catch to hold door open and interior emergency door release
Standard door lock assembly so your personal lock can be used
Water guard above the door and slip-resistant waterproof floor
24/7 access and protected
Reserve Your Mini-Storage Unit Today!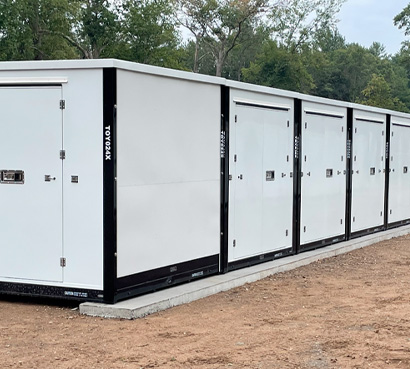 8' x 20' Storage Rates
---
$85 per month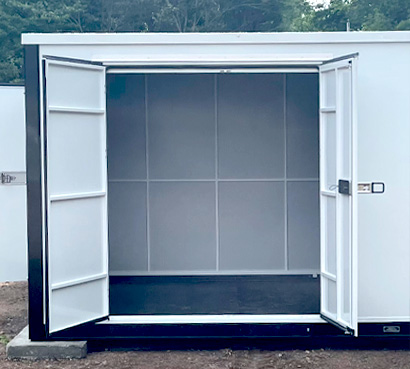 10' x 10' Storage Rates
---
$65 per month